I played basketball last night. Pretty poor performance on my part. You win some - you lose some, I guess. But talk about adding injury to insult... I took an elbow in the eye for the team: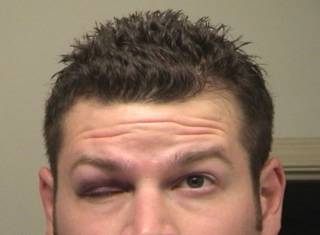 Helped out at the Kerry office again tonight. I somehow ended up taking home some free wine coolers. Although, drinking
blue beverages
frightens me a bit. Who knew volunteering could be so lucrative?